Hoy quiero recomendarles 5 juegos que la verdad me gustan mucho, como a veces se me hace un poco difícil hacer reseñas tan rápido, cree estas listas y así puedo darle mas recomendaciones en menos posts dependiendo de como vaya creciendo esta biblioteca de juegos.
Today I want to recommend 5 games that I love, since sometimes it's harder for me to do a full review in time, I created this lists so I can give more recommendations in less time depending on how much the library will be growing in games.
Top 5 – 3DS & DS games
Time Hollow
Este es una novela gráfica hecha juego que narra la historia de un chico que hace saltos en el tiempo con una pluma, la verdad me pareció interesante aunque es bastante drama, pero en cierta forma siento que te enseña que cada cosa que hagas tiene una consecuencia ya sea buena o mala en tu vida y la vida de otros.
This is a graphic novel made game that tells the story of a boy who jumps in time with a pen, the truth is interesting but it is quite drama, but in a way I feel that the song you do has a consequence either good or bad in your life and the lives of others.
My Pet Shop
Un juego bastante lindo y relajante, se trata de ti y tu madre mudandose a una pequeña ciudad y abriendo una tienda de mascotas y debes ganarte tu dinero atendiendo a los diferentes animales que te traen y a veces te encargan mascotas. De verdad es divertido ir por ahí tratando de atrapar animales que a veces huyen de tí como en la vida real.
A pretty cute and relaxing game, it is about you and your mother moving to a small town and opening a pet store and you must earn your money attending to the different animals that bring you and sometimes they entrust pets to you. It's really fun to go around trying to catch animals that sometimes run away from you like in real life.
Rhythm Thief & The Emperor's Treasure
Para quien ama la música este es el juego perfecto, recuerdo que este me lo regaló un amigo porque simplemente me lo presto cuando fui a Chile y no pude parar de jugarlo, era increíble. Me encantaban las canciones, de verdad que es hermoso porque cada nivel tiene su ritmo y esta tan bien pensado que las transiciones son super sutiles.
For those who love music this is the perfect game, I remember that this was given to me by a friend because I simply borrowed it when I went to Chile and I could not stop playing it, it was incredible. I loved the songs, it's really beautiful because each level has its rhythm and is so well thought out that the transitions are super subtle.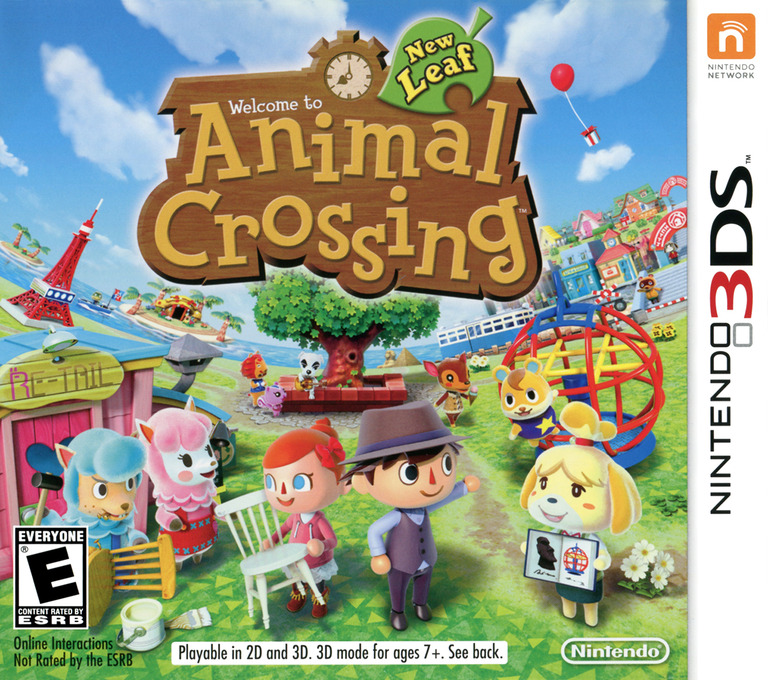 Animal Crossing New Leaf
Para mi que soy diseñadora de interiores me pareció genial, el nuevo se enfoca más en eso pero en este aun puedes crear ambientes en cada cuarto de tu casa y de verdad ir paseando por ahí haciendo dinero de todo es super divertido. También siento que da cierto sentido de responsabilidad porque la mayoría de las cosas que pasan son gracias a que haces lo que debes como alcalde.
For me that I am an interior designer I thought it was great, the new one focuses more on that but in this you can still create atmospheres in every room of your house and really go walking around making money from everything is super fun. I also feel that it gives a sense of responsibility because most of the things that happen are thanks to what you do as mayor.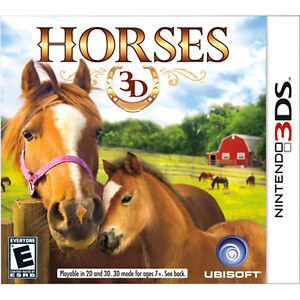 Horses 3D
Amo los caballos, fácilmente diría que son mis animales favoritos me parecen nobles y poderosos y este juego aunque bastante simple, te introduce en el mundo de entrenar un caballo en diferentes disciplinas como salto, doma, acrobacias y puedes hacer tu caballo a tu gusto con una base real de razas del mundo.
I love horses, I would easily say that they are my favorite animals, they seem noble and powerful and this game, although quite simple, introduces you to the world of training a horse in different disciplines such as jumping, dressage, acrobatics and you can make your horse to your liking with a real base of races of the world.